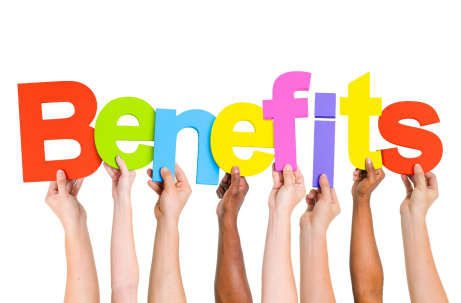 2021 401k Profit Sharing Distribution
Tim Ilderton has approved a $50,000 profit sharing contribution to all eligible employees' 401k accounts.
To be "eligible", an employee must have been eligible to participate in the 401k plan as of 1/1/21 (full time, over the age of 21 and more than 1 full year of service) and have still been employed on 12/31/21.
The profit sharing contribution is distributed to all eligible employees' accounts whether they personally contribute to our 401k plan or not.
Each eligible employee will see their share added to their 401k account before March 15, 2022.
Payroll switch from ADP to Paylocity
We are switching payroll companies as of 4/1/22 (from ADP Workforce Now to Paylocity).
Employees who punch in and out will begin using the Paylocity time and attendance system on 3/23/22 (first day of the pay period which is paid on 4/15/22). New iPad time clocks will be installed in the same locations as the existing time clocks.
Employees will be able to see all of their pay statement detail (including PTO banks) on the Paylocity app.
The Paylocity app will also be used to communicate important Company information to all employees.
401k Administrator Change
Coincident with our change in payroll providers on 4/1/22, we will be changing 401k Administrators (from ADP Retirement Services to John Hancock).
There will be a "blackout" period from 3/25/22 to 4/15/22 during which time, employees will not be able to make any changes in their account (contribution amounts, fund selection, etc).
All current 401k participants will receive an official notice of the change later in February.
Employees need take no action prior to the conversion. Their funds will automatically transfer into funds similar to their existing investments. After 4/15/22, employees will be able to go into the John Hancock app and change contribution amounts and fund selections if they wish.